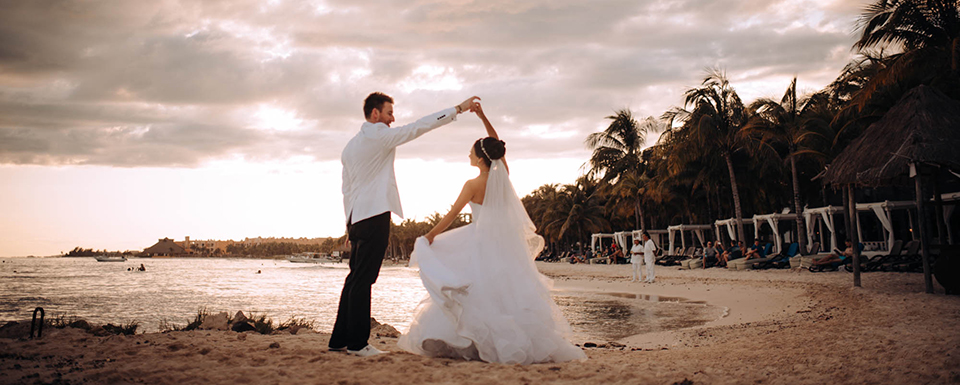 These two had such an incredible wedding experience planned and I can't even express how honoured I was that they chose me to be a part of it. We started with their elopement and vows near home and celebrated with their family on the beach of Riviera Mayan, Mexico.
We celebrated the legalization of their marriage in front of Rogers Arena. I was a little surprised when Monique first mentioned the location but once I learnt that that's where they first met face to face on their first day I was instantly in love! It was cool and crisp afternoon but so filled with intimate love that we forgot about the weather and listened while they committed their love to one another.
One month later we were flying through the clouds to sunny Mexico for their wedding. They had about 50 of the friends and family there to celebrate their marriage! There were monkeys swinging in the trees and the lulling of the waves in the background of their ceremony. Saying their vows overlooking an incredible Cenote was something out of this world! We then danced around the resort without a care in the world other than the two of them and it was incredible! The vibe from everyone wishing them congratulations and all the children thinking she looked like a princess was so genuine.
Their reception was originally supposed to be in one of their typical restaurants but they were so fortunate and were able to get a cancellation on their first choice venue of an option roof top oasis. We got to toast during sunset and they had their first dance under the stars. It was truly incredible filled with so many memories I will cherish forever!
---
---