This is such a big moment in time for you both! You're making that leap and now have to temporarily change the tile to fiancé but don't worry, it's only temporary. Soon you get to be HUSBAND and WIFE! How incredible does that feel???
This is the perfect moment for us to work together and capture your true personalities and your love for one another. Over the countless photos I've taken, I've fallen in love with the engagement sessions! Its such a pivotal moment in the client/photographer relationship and it really helps me understand who you are together. It allows us a chance to get to know each other so that on the wedding day, we're all so comfortable with each other and know all that there is to know! Not only do you and you partner get a chance to go from bf/gf to fiance but we get to go from client to friends AWWWW I know, all the love!
Follow along and here are my pro tips on how to we can NAIL your engagement session and get some lifelong memories for you and you fam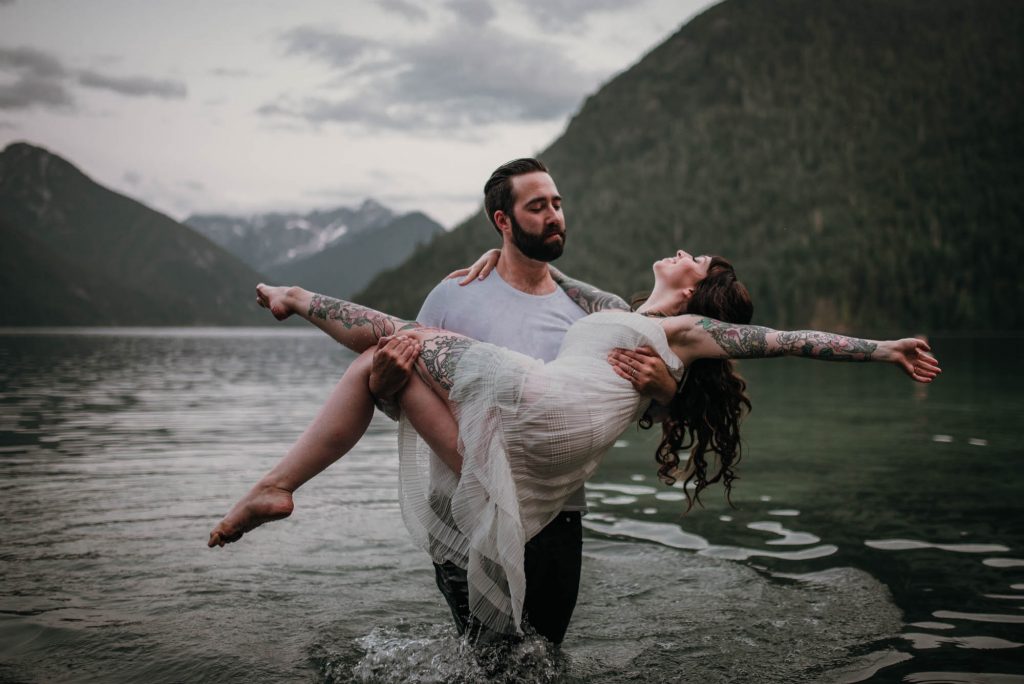 Make it personal
Whatever it is that screams YOU is what we should be doing for your photos. If you're the outdoors adventurous couple then lets find an amazing scenic location. If you are the lay at home and lounge together reading books then lets chill at your house, make pizza, have some wine and get cozy.
What I'm trying to say is that this session needs to be all about you and not just pretty photos taken at a pretty location. We don't just want pretty photos. We want TRUE, RAW, REAL photos that completely EMBRACE everything about the two of you together. Ok I'll shoot shouting it now but you get my point.
Some of my favorite ideas:
Go for a hike to a beautiful mountain top or lake
Take a beautiful walk along the river with your pup
Relax at home with wine, pizza, pretty lighting
Take a helicopter up to the top of a mountain and explore somewhere that no one else has ever stepped
Location
Your choice of location is really important and it ties into what I mention above. Find a location that has some meaning to you both. It could be where he popped the question, where you go camping every year, honestly, the options are endless.
If you close your eyes and have an idea of the type of area you like but don't have one specific spot in mind, let me know and I can suggest some incredible locations that you would love.
Once we've chosen the location we will arrange a time based off that beautiful golden hour sunshine. Be prepared for the shoot to be in the evening around sunset. You can think of this time of the evening as natures air brushing and it'll take your photos to the next level.
Don't know what to wear?
I always remind my clients that movement is energy and energy creates emotion.
If you have something flowy that can really capture movement, it looks amazing in photos. Flowy skirt or dress under a coat is perfect at this time of the year! I love when people bring clothing or accessories that can show movement by catching wind, because it adds energy to the photos and looks freaking gorgeous!
I don't suggest dressing up with heels for this shoot, some comfortable that shows you and personal everyday style is always the perfect choice. Oh and always make sure "the girls" are tied down and tucked in. I'm all about movement and as much as your man loves to see them, its probably best that we make sure they don't end up in your gallery.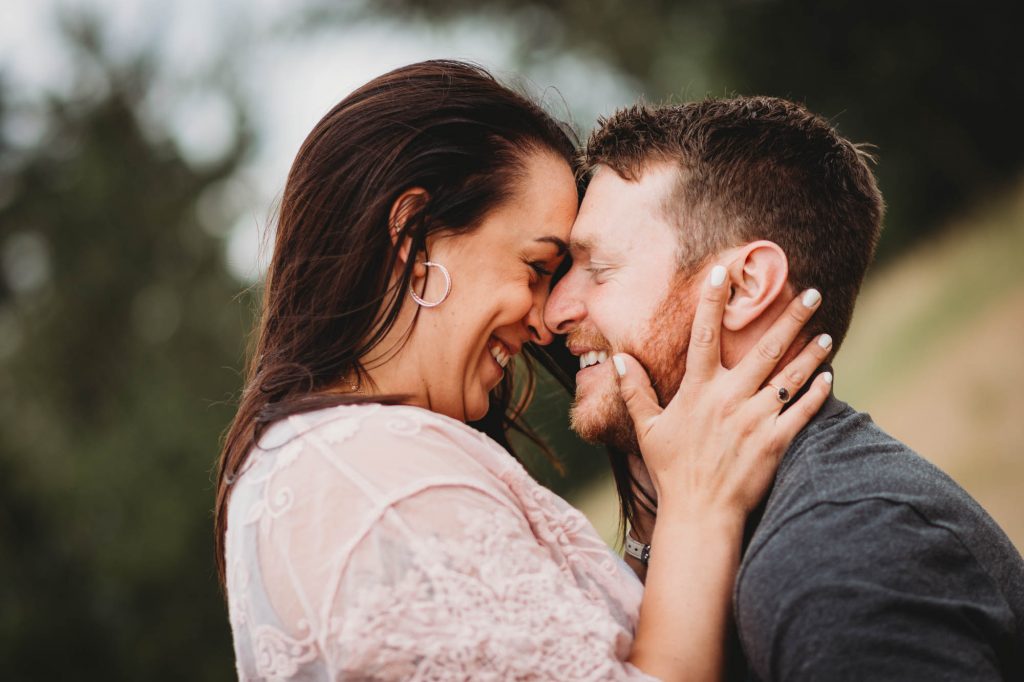 Colours…
I recommend sticking with neutral or earth tones. Think: greys, whites, blacks, pastels, browns, burgundy, mustard, dark navy blue, or dark green. Stay away from anything florescent or overly bright that might clash with the background or take the focus away from YOU guys & the emotion in the images.
Patterns…
Avoid big, loud, chunky, crazy patterns. The smaller or more subtle, the better! If the pattern is too prominent, it will distract from your faces. Also, be sure to iron your clothes before so there's not huge wrinkles distracting from your faces either!
Hair and makeup…
I love down and loose. By not having it tucked away we can create so much movement with it and this is a stunning thing for us to capture. So much emotion for us to get your man running his fingers through your hair while peppering your face with kisses SWOON
Everyone loves a little pampering but be cautious how much you go for. We want you to look like you for these photos. If you're recently engaged, getting your nails all pretty is a great idea as we will definitely be getting lots of hands/ring shots. Faces are obviously a must so if you choose to get your makeup done, be sure that they create the look YOU want, not what they envision for you. Personally I love lashes for photos, they really make your eyes pop.
I have a pinterest board with outfit ideas and if you're still stumped, feel free to reach out for suggestions on what's in your closet.
https://www.pinterest.ca/kpaterson2003/outfits-for-shoots/
All the Emotions
To make your gallery everything that it can be, come relaxed, ready for anything and ready to embrace the moment.
There will be so much PDA, cuddling, kissing and all the affection and I promise there will be no awkwardness but make sure your groom has a heads up that hes about to get handsy! I don't want him to be surprised by this so please be sure that you show him some of my work to remind him.
When the time comes, forget about everything else and focus on one another, afterall, that's the whole reason we're here! Tuck those nerves away, leave the to do lists at home, send me a list of your favorite songs and lets be IN the moment!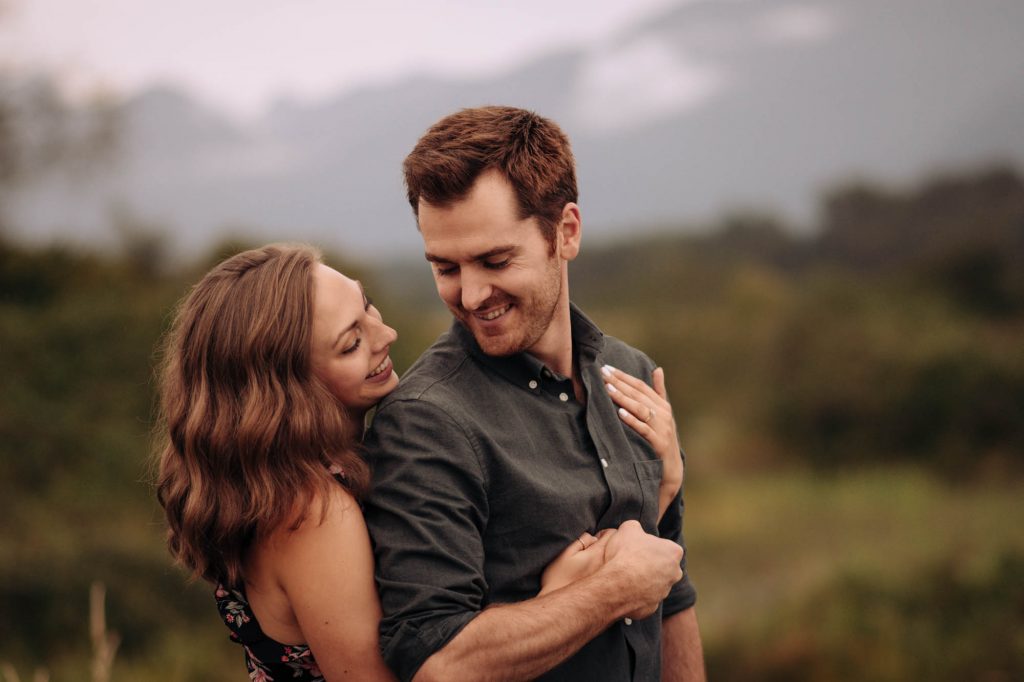 Feel it, don't think it
Giiirl you're going to look incredible! During the session, try not to think or worry about the way you look, its my job to give you prompts that will capture the real emotions and natural poses. You do not need to come up with poses throughout your session, though certainly, if you have some specific you'd like captured, spam me with your pics and I'll do my best to incorporate into your session. Other than that, come with an open mind, trust that you look as good as your man has told you, and embrace the moments we create!
I direct my sessions with prompts opposed to poses. Poses are stiff, stand here like a mannequin and smile photos, prompts are totally different. I want movement and playfullness, hair flowing in the wind, water splashing on your toes. I will give you games and little 'prompts' to do with each other and then its up to you to work with the direction and make it your own. It's simple I promise. It will be what you do with my prompts that will make it personal to you and make your gallery different from anyone elses.
If you're constantly running your hands through his hair at home or he's grabbing your bum often, do it at our sesh! It's these natural movements that we're after and will make your photos real.
That's pretty much it. Come feeling amazing and relaxed and be prepared to love on each other. Any questions feel free to reach out anytime!
---
---